I'm Jessica Olarte-Thompson and I help families achieve better birth and postpartum outcomes so you and your baby can get the best start in life.
I have been "into" women's health ever since I can remember. Pregnancy, ovulation, lactation, childbirth, menstruation - I find it all fascinating (maybe it's just me? 😂).
When I had the opportunity to attend my first birth in March of 2014, I was completely captivated by it all. The tangible love of a new family. The strength and power of the woman. The resilience and wisdom of the newborn baby. Since then, I have helped hundreds of families prepare to meet their babies with confidence, rather than fear.
I count it a great privilege and honor to serve families during this precious time in their lives.
Let's talk more
Practices around pregnancy and childbirth have changed so much, especially in these last few months. My commitment is to bring you the most up-to-date information so you can make the best decisions for your family.
---
Especially in these times of increased isolation, families welcoming new babies need unconditional support. Coupled with education and preparation, support has been shown to have long-lasting benefits to mother, baby, and the rest of the family.
I take my role very seriously in terms of delivering on my promises and going above and beyond in supporting you and your family. Simply put: you can count on me.
---
When it comes to the human body, let's face it: things can get awkward 😬 Why not lighten up the situation with a little laughter and fun while we learn?
Serving expectant families in central Florida since 2013
Perinatal Education and Training
Commonsense Childbirth School of Midwifery (2014)

Childbirth Education Training Course
Community Outreach Perinatal Educator Program (COPE)
Lactation Education Training Course
Childbirth and Professional Postpartum Association (CAPPA) (2013)

Labor Doula Training Workshop
Childbirth Educator Training Workshop
The Truth about VBAC for Professionals Workshop (2013)
WINC Infant Massage Workshop (2013)
Kimberly Home Pregnancy Resource Center, Clearwater, FL (2018)

Good Start = Good Life Personal Pregnancy Companion
The Birth Place and Easy Access Women's Health Clinic, Orlando, FL (2014-2017)

Birth assistant
Administrative assistant
Healthy Start liason
Spanish translator and patient advocate
Receptionist/Front Office Coordinator
Childbirth Concierge at The Birth Place, Orlando, FL (2014)

Childbirth educator and administrative assistant
Birth Behind Bars, Tampa, FL (2014)

Parenting and childbirth educator for inmates in the Pasco County jail system
For the Love of Birth, Tampa, FL (2013)

Labor doula and childbirth educator for families in the Tampa Bay area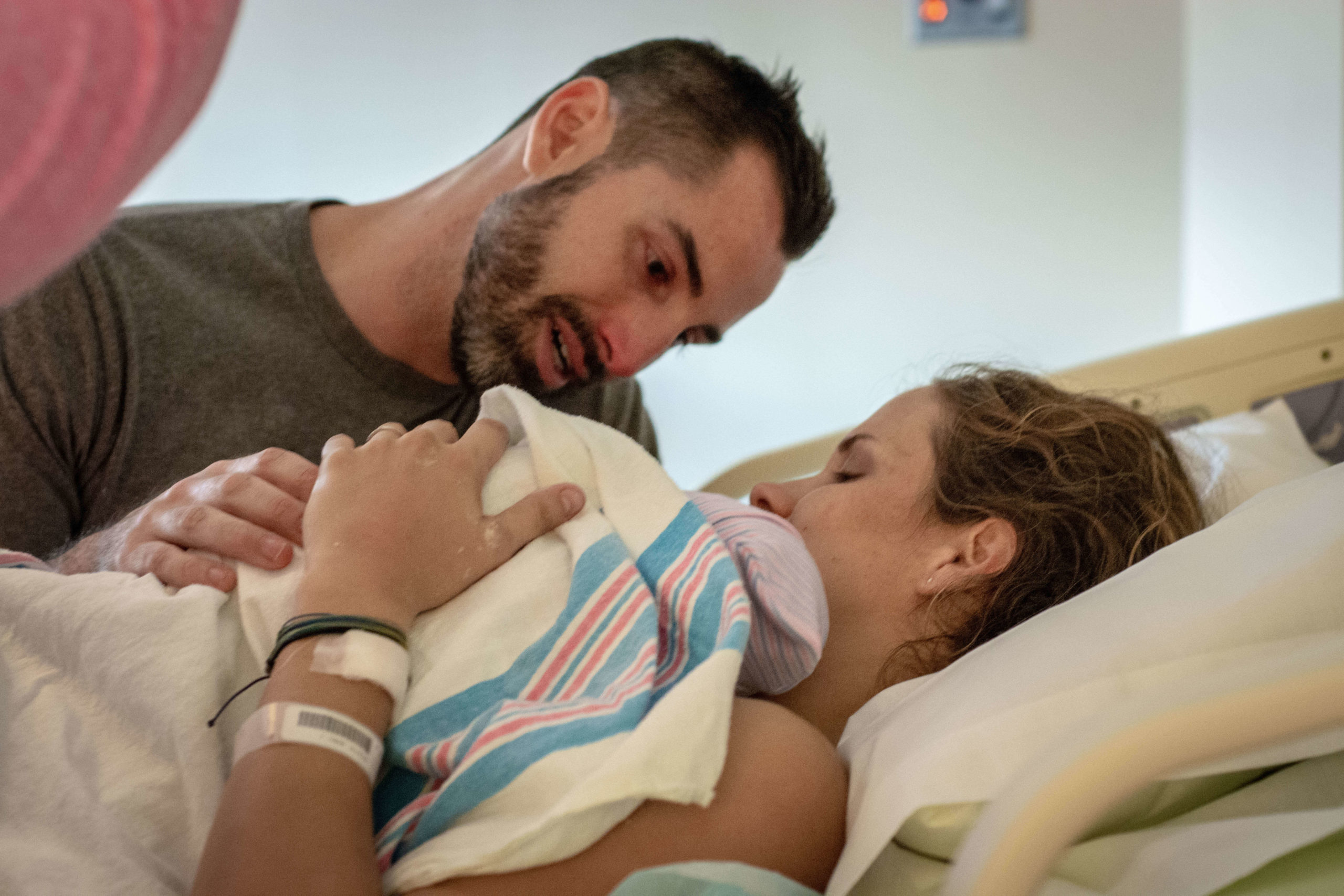 "With Jessica as our doula we had peace of mind, confidence in a plan, someone who could understand my pregnant wife and help guide me to be a helpful resource. Her support was something you can't put a value on when you are in the delivery room."
I'm a first generation Colombian-American (¡háblo Español!), married to a family medicine resident physician and mama to two beautiful boys (2.5 and 1 years old) and my biggest baby of all: my pitbull, Gracie.
We might get along if you enjoy:
quoting The Office to no end
a hot cafecito con leche
cold craft beer from Green Bench Brewing Co. (Sunshine City IPA, baby!)
going to Lassing and Crescent Lake Parks, when it's not 1000% humidity outside
getting overly competitive about board games
grabbing brunch from The Library
DIYing pretty much anything
handlettering and calligraphy
reading Elisabeth Elliott or C.S. Lewis
nomming on a poké bowl from the Old Southeast Market
Send Me a Message